Hotel Info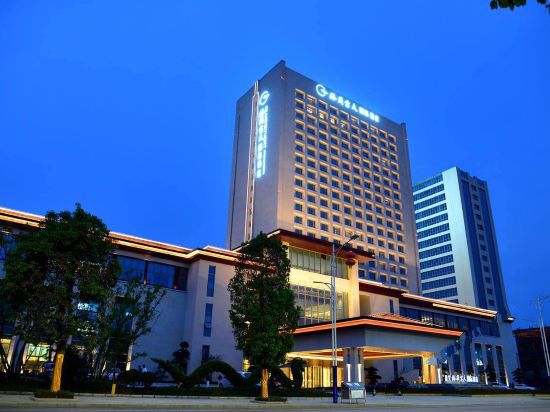 Grand Skylight International Hotel Zunyi
is located in Gongqing Avenue, Honghuagang District, Zunyi. It is about 8 kilometers away from Zunyi Conference site. It is adjacent to Wuyue square and Honghuagang District Sports Center.
The hotel is luxurious, exquisite and modern. It is one of the top luxury hotels in the region, with more than 200 rooms and Suites, and 17 conference and banquet halls. The backyard has a unique artificial mountain park with rich vegetation, quiet and elegant, which is known as the three-dimensional oxygen bar in the south of the city.
At the same time, there are tennis court, constant temperature swimming pool, gym, yoga room and other facilities, as well as Elysee western restaurant, Taiji Chinese restaurant and other exquisite restaurants. It is an ideal place for business trip, tourism and sightseeing.
Breakfast price
: CNY68($9.8) / person
Breakfast time
: 07:00-10:00 [Monday - Friday] 07:00-10:30 [Saturday - Sunday]
Breakfast type
: Buffet (Western, Chinese)